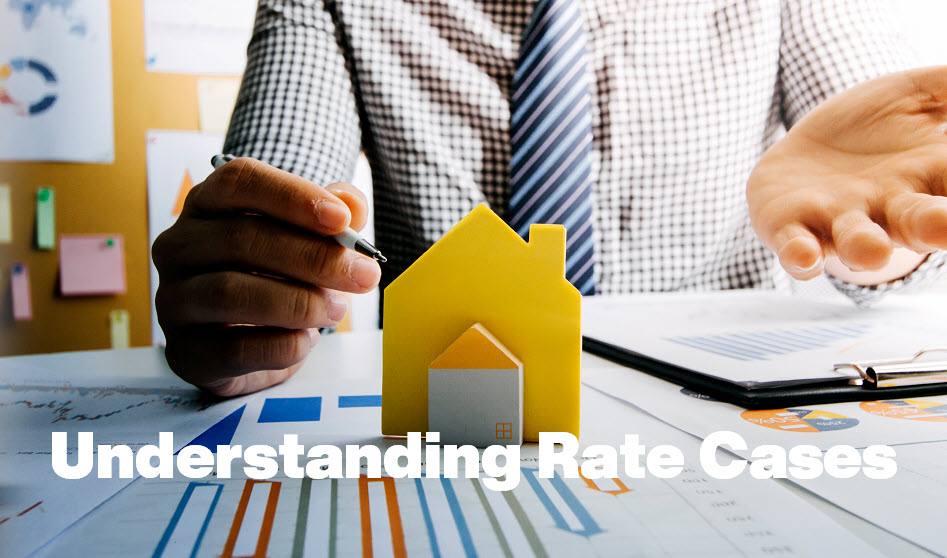 Let's be honest: understanding the ins and outs of how different rates and tariffs affect our monthly bills is no easy feat. It's easy to get overwhelmed by all the information out there outlining what each rate does and how they'll affect our daily lives, and honestly, sometimes it's just easier to ignore it and move on.
However, at Oklahoma Natural Gas, we believe it's important for our customers to understand exactly where their money is going. That's why we make all our tariff and rates information readily available on our website.

Today, we want to update you on the newest development on our rates.
As you may have heard earlier this year, we filed a rate case with the Oklahoma Corporation Commission. This is a routine practice – a process that happens to adjust how our company is able to utilize funds to maintain and update our systems so we can effectively serve all of our customers.
The OCC has just approved the rate case settlement, which means our customers will see a slight change on their bills starting on December 1. Below we've broken down what that means for our customers and the details of what this rate case will accomplish.
1. This rate case will help us modernize and maintain our systems to best serve all customers.
The Rate Case filing is to recover $15.25 million annually related to capital investments Oklahoma Natural Gas made to replace aging infrastructure, keep the distribution system safe and deliver reliable natural gas to residential and business customers. This $15.25 million increase will be offset by an estimated $10.8 million credit for excess deferred income taxes payable in February 2022.
2. This rate case isn't associated with recovering costs from the February 2021 winter storm.
Gas costs related to the Winter Weather Event in February 2021 were deferred and currently under review in a separate securitization case.
3. Most customers will only see a slight change to their bill.
The average residential bill for Oklahoma Natural Gas customers on Option A and Option B will increase by approximately $1.27 per month and $0.36 for low income. These increases will be offset by annual federal income tax credit in February 2022 that will lower the average impact to approximately $0.34 per month for Option A and Option B residential customers and $0.08 for low-income customers. It is expected that nearly half of low-income customers will actually experience lower bills.
4. You'll see the change on your December 2021 bill.
OCC commissioners approved the rate case settlement on November 30, 2021. This increase will be effective for all bills issued after November 30.
5. This is the company's first rate case in six years.
The last rate case occurred in 2015, and there was a small increase in 2020. Oklahoma Natural Gas also operates under a Performance-Based Rate Change (PBRC) tariff, which is submitted annually to the Oklahoma Corporation Commission. Through this PBRC tariff, Oklahoma Natural Gas can earn within a return on earnings in between rate cases. This means the current rate case stipulation will work with the annual PBRC rate case until the next rate case through the OCC in 2027.
6. The rate case helps us continue to improve our system and deliver the reliability you expect.
Our top priority is maintaining a safe and reliable natural gas system which includes investments made to improve the natural gas system. Oklahoma Natural Gas pays for these investments up front. The rate case filing is to adjust rates to recover a portion of investments in the system from previous years. In fact, Oklahoma Natural Gas has invested over $863 million in pipeline system safety and reliability enhancements since the last rate case.


Concerned about paying your bill?
We are here and ready to work with you to find available options and financial resources for paying your bills. Visit this page for information on financial assistance funds that may be available to you.
Have any questions or feedback?