Although we've had some high school interns before, this was the first formal program at ONE Gas, parent company of Oklahoma Natural Gas, created specifically to educate high school students focusing on Field Operations.

The first class of interns included five students and recent graduates from Tulsa-area high schools.

The program was created in partnership with Tulsa Public Schools, where we collaborated with staff and conducted classroom presentations to allow students to learn more about the program. The internship was then opened to surrounding Tulsa-area high schools.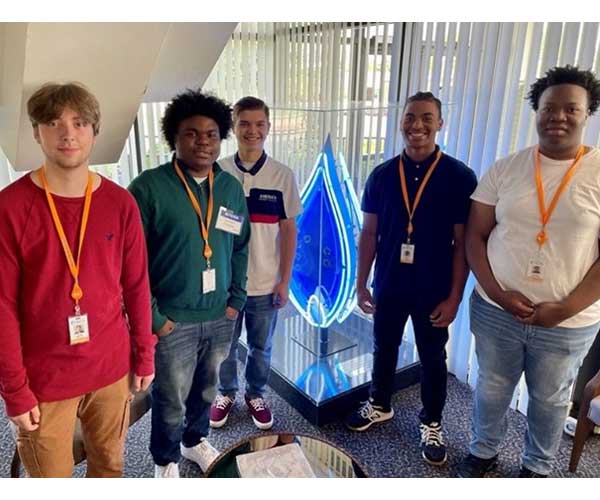 This innovative internship program was created to equip high school students and recent high school graduates with the skills needed to understand the natural gas industry and gain valuable experience they can use as they start their careers.

"The high school internship program was formed to give younger students an opportunity to learn about the natural gas industry with potential future employment opportunities," said Landon Haack, director of Field Operations in Tulsa. "Over the course of six weeks, they observed multiple areas of the business, ranging from Customer Service and Construction to Fleet and Engineering."

The program looked a little different than our college internship program. Instead of staying in one department, interns rotated throughout various groups in Operations, receiving a well-rounded experience and exploring potential career opportunities.

"This is a great chance for students to gain insight into our culture and see if they would like to build a career at ONE Gas," said Haack, who oversaw the interns. "It's exciting to see this program launch and I look forward to seeing what impact it will have on our future workforce."
For questions or to learn more about our internship opportunities, contact Shay Glover or visit onegas.jobs.